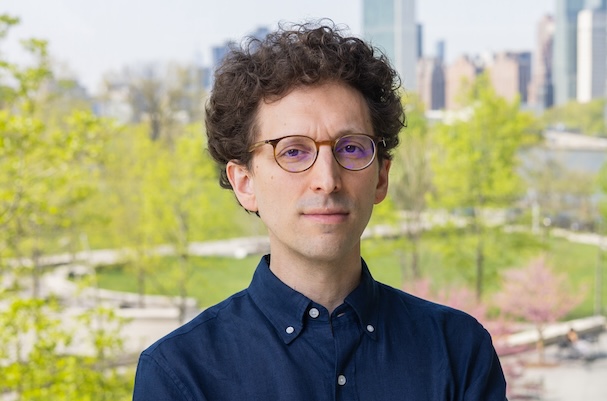 I am an Associate Professor in the Department of Computer Science and Cornell Tech at Cornell University. I hold a B.Sc. from Tel Aviv University and a Ph.D. from the University of Washington, where I was advised by Luke Zettlemoyer. Along my academic work, I conduct research at ASAPP.
I study natural language acquisition and use in automated, situated systems. My research goals are: (a) to build computer systems that interact with users using natural language and continually improve through interaction, and (b) to develop computational understanding of natural language as a communication system. A core principle underlying my current work is that learning, production, and comprehension of natural language does not occur in isolation, but within dynamic interactions with other intentional adaptive agents situated in a shared environment. My group's research is anchored in natural language processing and machine learning, and often reaches out to robotics, computer vision, and cognitive science. Core to our methodology is driving algorithm development by building and deploying complete interactive systems. Our work has been recognized by an NSF CAREER award, as well as acknowledged by paper awards and honorable mentions at ACL, EMNLP, NAACL, and IROS.
Talks and Other Announcements
Mar 3, 2023: Talk at the NLP seminar series (CLunch) at the University of Pennsylvania
Feb 3, 2023: Talk at the NLP Round Table at ARL
Feb 2, 2023: Talk at Stanford NLP Seminar
Dec 11, 2022: The KiloGram paper received the best long paper award at EMNLP
Nov 15, 2022: Talk at the University of Washington NLP Seminar
Nov 14, 2022: 🟡🔻🟦 lilGym, a new RL benchmark, is out! 🔺🔵🟩
Nov 14, 2022: Talk at the Allen Institute for AI
Nov 4, 2022: Talk at CMU LTI Colloquium
Oct 31, 2022: Talk at The Ohio State University CSE AI Seminar
Oct 24, 2022: Talk at the Microsoft Research Summit
Oct 24, 2022: Talk at TTIC Colloquium, Chicago
Aug 12, 2022: Talk at Berkeley Multi-Agent Learning Seminar
Oct 5, 2021: Talk @ the University of Michigan, Ann Arbor
Aug 5, 2021: Talk @ Workshop on Interactive Learning for Natural Language Processing (InterNLP) at ACL 2021
Jun 20, 2021: Tutorial on vision-and-language research at CVPR 2021
Dec 9, 2020: Posted my remote teaching and talk recording setup
Aug 20, 2020: Talk @ University of Edinburgh
July 15, 2020: Talk @ Amazon AI Virtual Speaker Series
Feb 7, 2020: Talk @ Massachusetts Institute of Technology
Feb 6, 2020: Talk @ Brown University
Jan 27, 2020: Talk @ Columbia University
Jan 16, 2020: Talk @ Amazon NYC
Dec 6, 2019: Talk @ Semantic Machines, Microsoft
Dec 6, 2019: Talk @ University of California, Berkeley
Dec 5, 2019: Talk @ Stanford University
Dec 3, 2019: Talk @ University of Pennsylvania
Nov 15, 2019: Talk @ University of Texas, Austin
Nov 12, 2019: Microsoft Research (NYC)
Oct 22, 2019: Talk @ University of Washington
Oct 21, 2019: Talk @ Microsoft Research (Redmond)
Jun 21, 2019: Talk @ Google AI
For code and data, please see our GitHub page and the links in the publication list. A funding and engagement disclosure is available here.
Teaching
Other Resources
Students
Bloomberg Center 371
Cornell Tech
2 West Loop Road
New York, NY 10044


Cornell Tech's location from Queensborough Bridge, 1913 / Edward Hooper